Join us and become a Certified Stella Installer.
Key benefits:
Training courses – how to use Stella equipment.
Technical and Sales Support from Stella Doradus.
Work referrals.
To learn more contact us here.
Training courses are now available. Level 1 and Level 2  courses are available online. To apply for these courses please contact us.
Level 1: Basic training.
Learn the basics. How repeaters work. How to install repeaters for smaller buildings and what tools to use.
Level 2: Pro Training.
Learn more advanced topics. How to install repeaters in larger buildings. Enterprise market.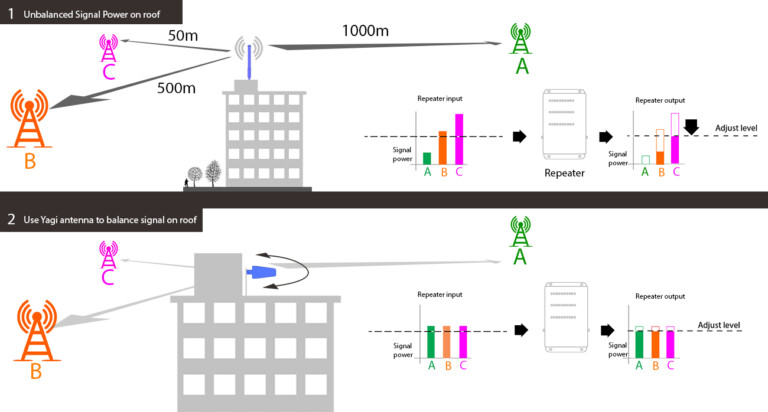 When installing a mobile repeater system, it is important to ensure that the signal is "balanced" from all the operators. Firstly, take a signal measurement
Read More
The Stella repeater amplifies the signal from the mobile operators which is the most reliable signal available. In the unlikely event that the signal from one operator's mast goes down, the antenna will simply receive the signal from the next mast, just as a mobile phone would do. The Stella repeater does not alter the operators' signal. It simply brings it inside the building, and this ensures it is the most reliable system available.
Splitter: A splitter can be used to introduce a second antenna into the system. However, it adds 3.5dB of attenuation to the signal. The effect of this 3.5dB loss is to effectively shorten the cable. Stella specifies that the length of SD400 cable from the repeater to the internal antenna should be no more than 35m. However, if a 2 way splitter is introduced, the recommended length is reduced to 20m. If a 3 way splitter is used, the length is reduced again to 15m. A splitter adds the same loss, 3.5dB, to both sides of the split.
Tapper: A tapper (tap), is similar to a splitter in that it allows the cable to be split to install a second antenna. however, the loss is not equal on both sides. Instead, one side experiences a loss of 6dB, whereas the other side experiences a loss of 1.3dB. This can be useful when installing several antennas along the same cable. The taps can equalize the signal power to all the antennas, ensuring that the last antenna on the line still has enough power to be effective.
MIMO refers to Multiple Input, Multiple Output. It refers to a technology that allows the cellular signal to double or quadruple its bandwidth by utilizing multiple parallel data streams at the same time. It achieves this by using a different polarization for each stream of data. A separate antenna is needed for each stream,  and the angle of each antenna must be offset from each other to align with its particular polarization. Even within just one frequency band, we can have up to 4 parallel steams of MIMO data. This is a big bandwidth enhancement.