StellaHome 800/900, get LTE and GSM at maximum speed!
Here at Stelladoradus, we design and manufacture many types of signal boosters to meet all our clients needs, and to provide cellular coverage in areas where it is not present.
We are always focused on evolving the technology in our signal boosters to ensure our clients have the best out there. It is for this reason that we are pleased to present a brand new repeater: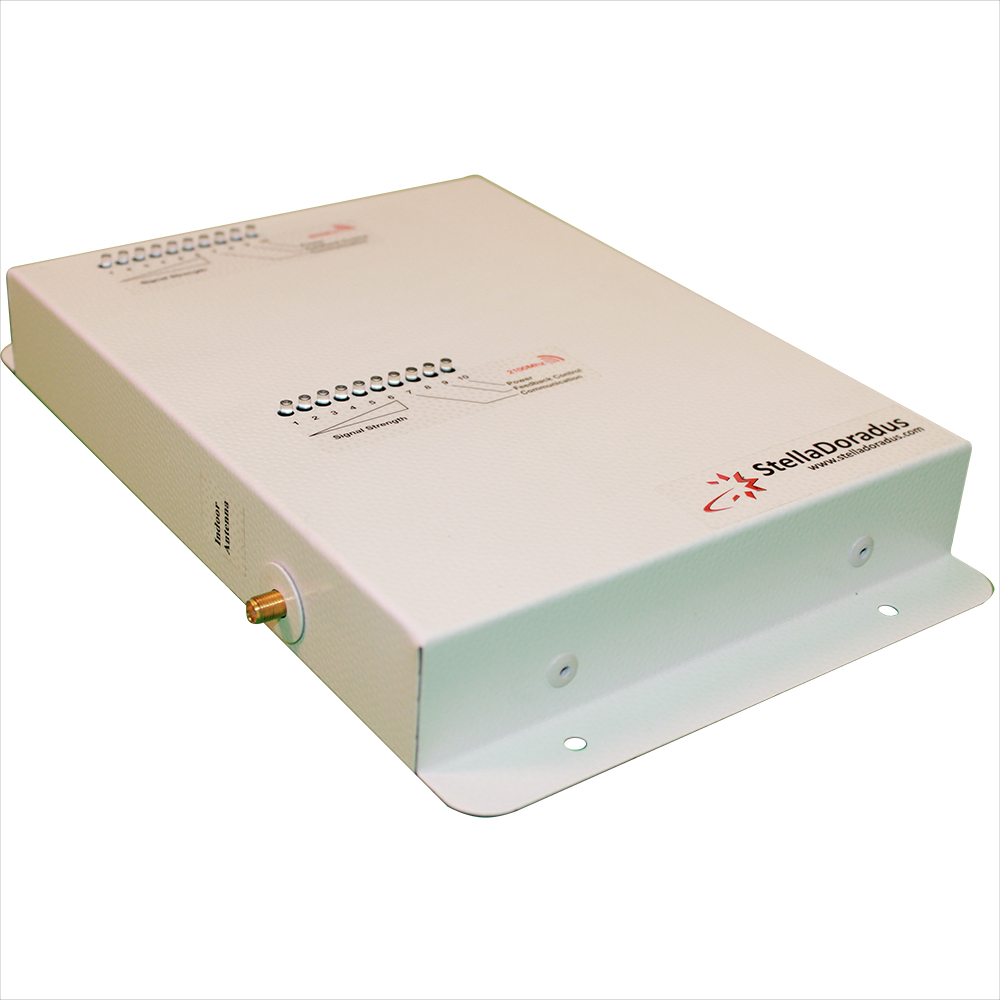 LTE (4G) is now becoming well established throughout Europe and the rest of the world. Currently, it can be transmitted at frequencies 800MHz,  1800MHz and 2600MHz.
Most operators choose to transmit it at 800MHz in rural areas. The reason for this is that at 800Mhz the mobile signal propagates better than at the higher frequency. This means better  coverage throughout the countryside.
800Mhz is just a really good frequency for repeating with our equipment also. The only issue with 4G at 800Mhz is that you cannot make voice calls over it. It is purely for fast data.
For voice calls you still need GSM or 3G.
For this reason we decided to combine 800Mhz(data) and 900Mhz (voice) into one repeater, so you get the best of both worlds.
The StellaHome 800/900 repeater.
This booster is ideal for your home and boosts the signal for all network operators. You will not have to worry about having to go outside to make a phone call or to connect to high speed internet. Just install the StellaHome 800/900 signal booster  and whatever GSM and 4G signals are available outside your house, will now be available inside your house.
The characteristics of the StellaHome 800/900 repeater are:
• It amplifies all signals simultaneously from all mobile operators
• Frequencies: 800mhz / 900mhz.
• Suitable for voice and data (telephone and Internet)
• Unlimited calls and unlimited data connections simultaneously.
• System feedback detection. AGC adjustment.
• Increased battery life of mobile devices
• Once installed, it doesn't require additional management or cost.
• Keeps the mobile connection from interruption when switching from outside to inside.
All our repeaters have built in power protection/oscillation control features. These features allow powerful repeating of mobile signal providing optimal coverage, while at the same time protecting the operators network from interference/ oscillations. These are very important features that only Stelladoradus repeaters have.